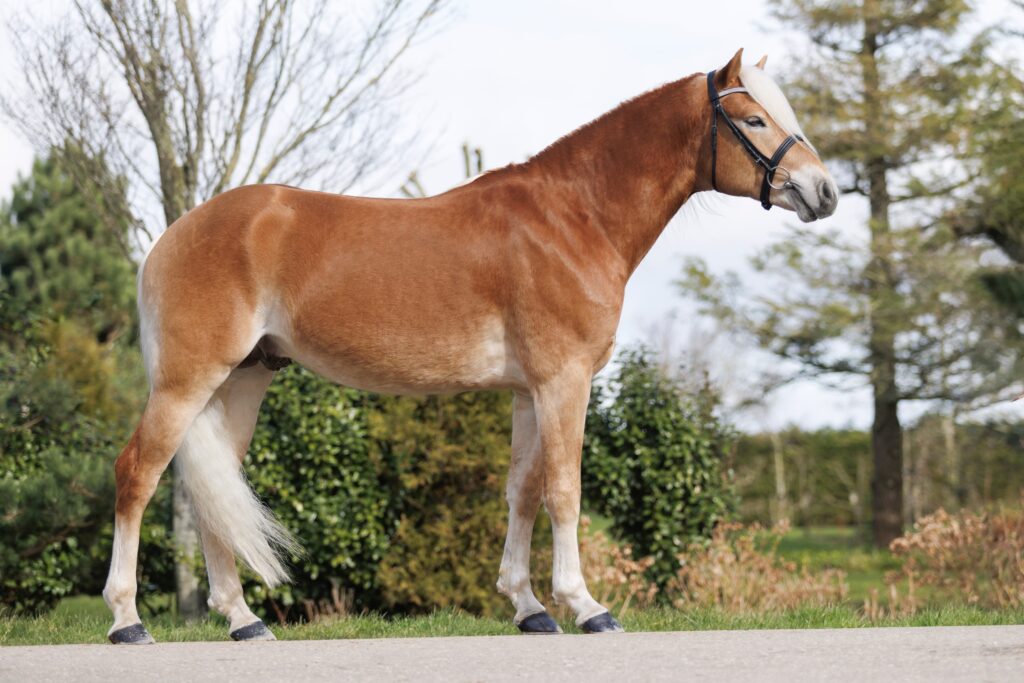 Competitive sports in the future
Wintersterns father is Liz. 481 Wulkan, his mother the well-known Soraia-Sissie (P15739/T Smelina x Liz. Alpenstein)
Winterstern is a beautiful young stallion. Although 1.54 m in height, he is still is finely built, with a cannon bone diameter of only 19,5 cm at 1.54 m height. Especially his forehand, and head got high scores at the stallion show.
Soraia-Sissy,as three-year-old in 2003 in Ettelbrueck, Luxemburg, was already European champion.
She has several approved sons. Although already 23 she still brings very modern offspring. In the year Winterstern was born (2020), Soraia-Sissy's Daughter Sirina  was registered in Ebbs as Elite mare with the dream score of 8,2 resulting in the first place at the studbook entry show in Ebbs.
Breeder is Johann Wagner, Münster, Tyrol, Austria. Hans "Hauserwirt" Wagner is well know amoong almost all Haflinger breeders. From his stables, next to his "Hauserwirt Hotel", many approved stallions and Elite mares have stepped into the world.